Our aim is to introduce people to wine and to encourage its appreciation. So in addition to our Tastings and Masterclasses (link to relevant page), we conduct a series of courses throughout the year.
We run 2 main courses - Introduction to WIne, and Basic Wine Education, both of which we have many years experience in hosting.
Gift Certificate
We also have Wine Education Gift Certificates available. These are a great way to buy course as a present, as the Certificate is valid for 12 months, allowing the recipient to select the date that suits them. Email or call (9349 3366) to make an enquiry.

Introduction to Wine Tasting (2013)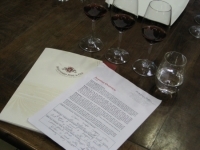 This is a 1.5-2 hour event designed to introduce you to (or revisit) the absolute basics of wine tasting: the fundamental taste and tactile sensations, common faults, and the beginnings of developing your palate. Excellent groundwork for a curious beginner and a great way for experienced tasters to recalibrate their palate.
Previously this course had a major focus on learning to taste, but we have boosted the number of wines shown, to both give a brief introduction to Tasting, but also a very quick intro into varieties in wine.
For a more detailed coverage of wine varieties, see our Basic Course.
This is run by Certified Sommelier Jeffrey Rohde.
Places are limited to 14.

Basic Wine Course (2013)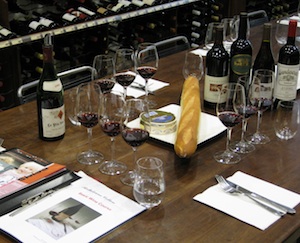 Our Basic Wine Course is designed to give you the ability to thoroughly evaluate and appreciate each wine you taste, and give you a greater depth of knowledge on all the quality factors that can affect a bottle of wine.
It runs over 4 consecutive weeks for approximately 2 hours each night from 7pm onwards
Concepts covered include: identifying and understanding the major wine styles (including the different grape varieties used), sparkling wine, fortified wines, vintages and regions. It also covers wine production from the vineyard to your glass, cellaring wine, detecting faults in wine, food and wine matching, plus wine service, cellaring and much more.
After completing the course, we expect you'll be able to talk confidently about wine and discuss the differences between regions, varieties and vintages. You will also have a greater understanding of how wine is made, why it is such a special drink and how to treat it to get the most out of each bottle.
Food served during the course:
While these courses are not meant to be wine dinners, you will enjoy a restaurant quality entree dish each evening from renowned restaurant La Luna Bistro, selected to complement the relevant wines tasted on the night.
CLICK HERE FOR MORE DETAILS